Pixie Chat has officially launched!
I am SO excited to kickoff this website and see where it goes… and I could not have done it without all of your support.
Yes, I'm talking to YOU. If you're reading this right now, you're supporting this site, and I seriously can't thank you enough.
When I started the Pixie Cut Support Group on Facebook last year, I was purely doing it for fun. I didn't actually think it would grow to over 600 members, especially since I put very little effort into telling people about it.
Once I saw how inspirational the Facebook group became, I wanted to start a website to support and inspire women even more.
Enter: Pixie Chat. I'm making the official tagline "Pixie dust for short-haired gals…" because I truly hope and believe this site will sprinkle some pixie dust magic into the lives of short-haired women around the globe. If our Facebook group is any indication, then I'm sure it will!
That said, you may have noticed that the first 10 posts on the homepage were written by yours truly.
As much as I love to write, variety is the spice of life, and I can't be the only one contributing content to keep this website alive.
That's where YOU come in.
This post is a call for contributors. I would like to invite you to participate in growing Pixie Chat by providing your own amazing content.
Not a writer? That's okay! Don't let your lack of confidence in your own word-smithing keep you from sharing all of the fabulousness that I know you have to offer. Besides, there are several ways to get around that whole writing thing:
Do your best. I'm a great editor… 🙂 Send me your post with pictures, and if it's relevant to our audience, I'll edit and publish it to the site and give you full credit. Speaking of pictures…
I hear they're worth 1,000 words these days… if you don't like to write much, you can create an image-heavy post with high-quality, hi-res photos of anything relevant to short hair, beauty, and fashion. Add some captions and voila!
Make a video instead. Submit your post as a Vlog (that's short for Video-blog) on your YouTube or Vimeo channel. Show off your best beauty tips and styling secrets in 10 minutes or less and send me a link.
How to Become a Contributor for PixieChat.com
Check out this page for some ideas on the types of content we're looking for, as well as instructions on how to submit yours.
Bottom line: I can't do this alone. If I'm the only one creating content, this site will die faster than your pre-bob-phase pixie-mullet. (And I'm pretty sure celebrities are the only people on the planet who can make that look good.)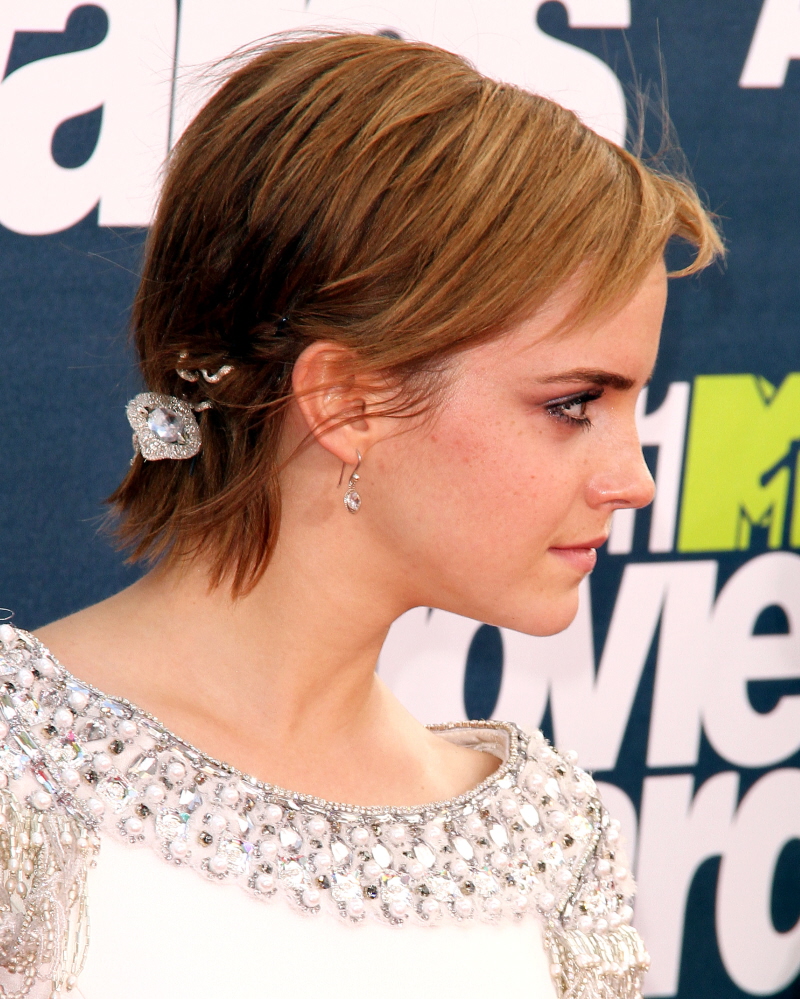 Amiright? Or Am. I. Right?